- Night of Knowledge fascinated visitors
More than 25,000 visitors showed up for the 4th Night of Knowledge on 26 January 2019, on the Goettingen Campus. The IAPN event motto: What do plants need to grow? Visitors of all ages were fascinated by our nutrient quiz and the VR-game. We've compiled some impressions from around the IAPN booth. And for the playful ones among you, an online version of the nutrient quiz and – on the K+S KALI GmbH website – of the Nutriball game is available.

A total of 370 events put on by 75 participating institutions offered impressive and entertaining options to find out about the latest developments in science and research. From 5 pm until midnight, more than 25 locations all over town kept their doors open to visitors.
Picture gallery: The Night of Knowledge at the IAPN booth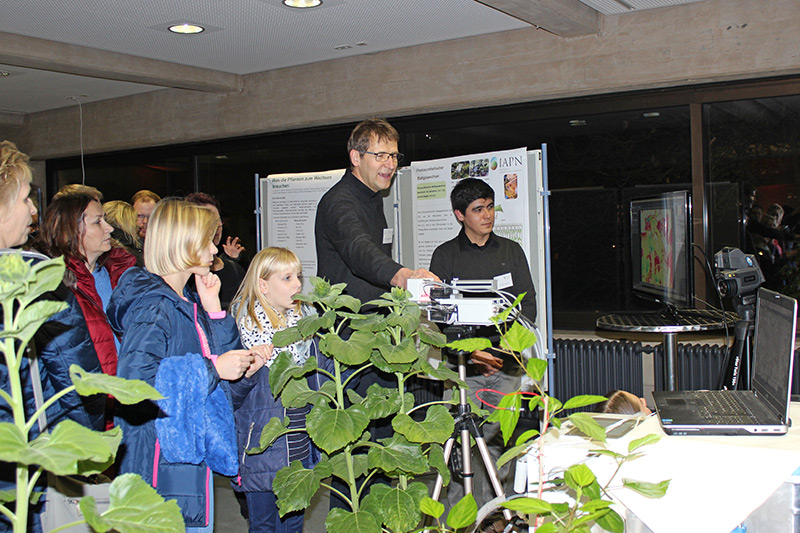 Nutrient quiz: Which mineral is missing?
If you couldn't come to see us during the Night of Knowledge, or if you'd like to take a second look: these are the photographs used for our nutrient quiz.

The plants on photos 1 and 2 show well balanced nutrition. Photos 3 and 4 show plants with symptoms indicating the same deficiency, as do photos 5 and 6, photos 7 and 8 and photos 9 and 10 – but the missing mineral differs from pair to pair. Can you tell which one is missing? Photos 11 and 12 are the most difficult. Here you have only one photograph (11) for properly identifying a deficiency. Photo 12 is our supplementary question. This plant exhibits symptoms of a particular stress. Do you know which one it is? Mouseclick the photographs for enlarging them.
(Photos: IAPN)
Solution
Announcement of the 4th Night of Knowledge
Review of the 2nd Night of Knowledge
Play Nutriball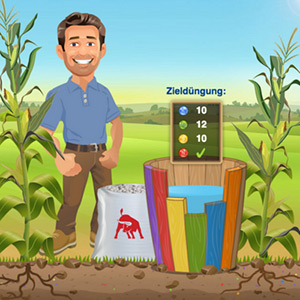 (Image: K+S)
More on the Night of Knowledge