On 17 January 2015 the 2nd Night of Knowledge was held on the Göttingen campus. The Institute of Applied Plant Nutrition joined in and provided exciting insights into its scientific work.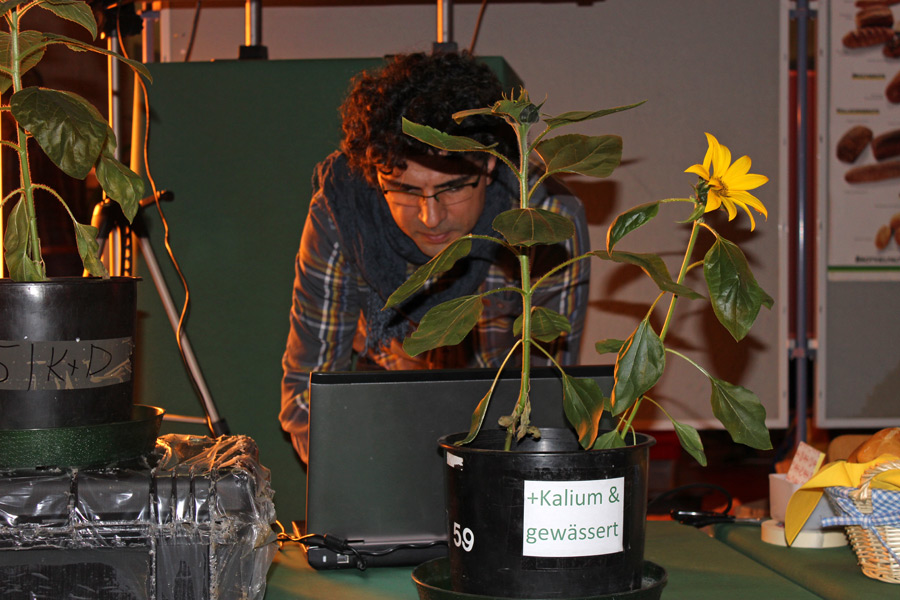 Sunflowers with different levels of potassium supply were specifically grown for the Night of Knowledge. (Photo: IAPN)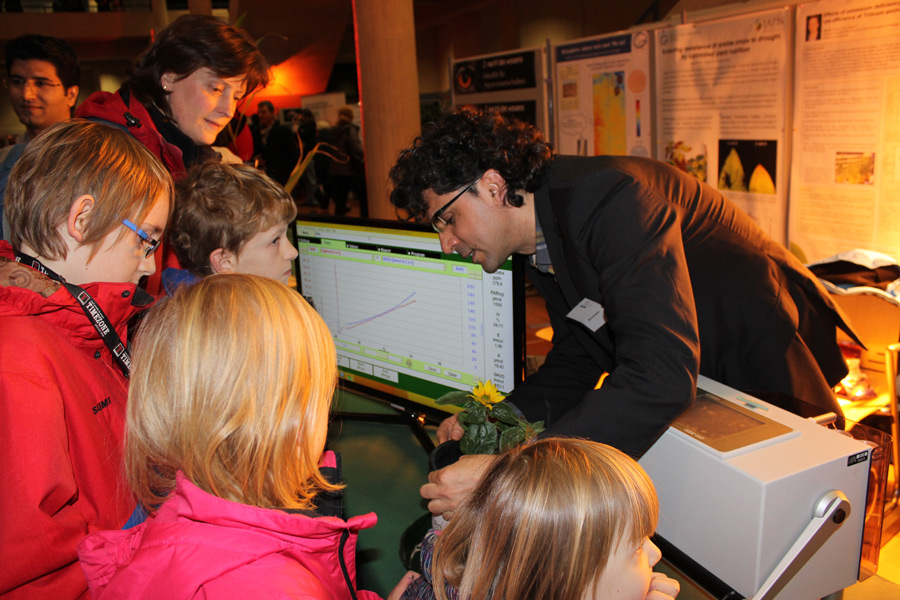 Curious minds of all ages: Junior Professor Mehmet Senbayram explains his research on the nutrient supply of sunflowers. (Photo: IAPN)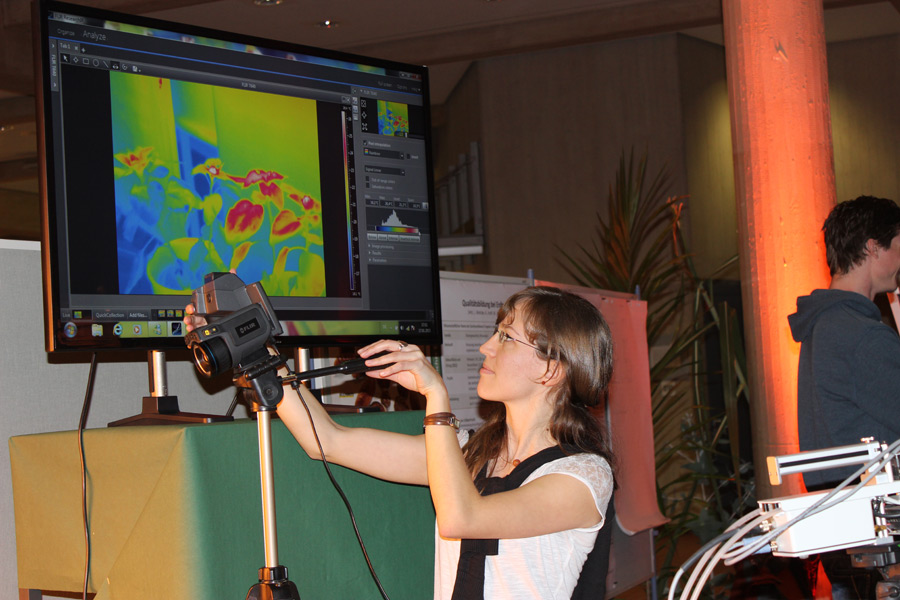 The colorful image on the screen is created by a thermal imaging camera, which translates the different leaf temperatures into different shades. (Photo: IAPN)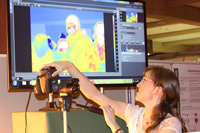 Not only plants have different temperatures: This is what the screen shows when the camera is directed at visitors. (Photo: IAPN)
"Without potassium sunflowers catch cold." This was the motto of Junior Professor Dr. Mehmet Senbayram and doctoral candidate Merle Tränkner when they offered glimpses into their research on the water use efficiency of crops.

Using a thermal camera they displayed images of sunflowers especially raised for the Night-of-Knowledge. Sunflowers that were grown with low levels of potassium impressively showed lower leaf-surface-temperatures than plants with a good supply of potassium.
In his well-attended presentation "Laughing Gas and Agriculture – Nothing to Laugh at" (Lachgas und Landwirtschaft – leider gar nicht lächerlich) on the relevance and processes of nitrous oxide emissions from the soil, Prof. Dr. Klaus Dittert went into environmental impacts and agricultural management practices that influence the microbial soil processes producing this climate-relevant trace gas.

Particular attention was paid to the role of mineral and organic fertilizers which are important drivers. Details on strategies and measures for reducing emissions into the global atmosphere were received with great interest.